Treatment Review : Imagine waking up beautiful every morning?
Posted Date : 11-01-2013
1 Comment
I have been a makeup artist for more than 10 and one of my best parts of my job is seeing my clients feeling good about themselves and gushing with confidence.  About 7 years ago I was at a beauty convention and I watched a demonstration of a lady performing semi permanent makeup eyebrows on a lady who had lost her eyebrow hairs due to personal medical issues.  I was always very sceptical about semi permanent makeup as I felt it looked quite fake so really didn't explore this avenue.
Well after seeing the transformation on this lady I was amazed at how wrong I was, that amazed that I sighed up to the training to become a semi permanent makeup consultant myself.
7 Years later that's all I specialise in, and that's saying something. ;0)
Semi permanent makeup is something which is growing rapidly in terms of popularity and this is solely due to the reason that the benefits it offers to women of this ever growing and fast modern era.
It is a type of procedure that involves the use of a cosmetic tattooing that is made using skin friendly pigments that are pharmaceutical graded.
I was my own very first model, my eyebrows were very thin and as my hair is naturally jet black I wanted my eyebrows to also be darker and nice and full so I did my own eyebrows.  This was a godsend for me as now I don't have to pencil my eyebrows in every morning.
However I still find most people are yet not aware of the perks they can take advantage of from this new and latest procedure, here are a few:-
Perfectly ideal for those who have very little or no time to apply their own makeup on a daily basis.
Anyone who suffers from poor eyesight or lack the knowledge in proper make up application.
Suffer from sparse of over plucked eyebrows.
Those suffering from severe health disorders such as alopecia, chemotherapy and Parkinson's disease.
With the right combination of pigments that best complements your skin tone, this treatment of semi-permanent make up can enhance your natural features to the fullest extent. This procedure provides natural soft results and can take years of you!
Imagine a life without endless make-up 'tweaks', smudged eyeliner, disappearing eyebrows, lost lip color and without having to carry around a vast array of make-up. Sounds amazing doesn't it, well now you can achieve this with Semi-Permanent Make-up!
Check out my portfolio of work:-
With Semi-Permanent Make-up, you can wake up looking great, go to bed looking fantastic and wake up looking great again and again and again!
At present I offer semi permanent makeup services at my London clinic in Mayfair, Dubai, Healthcare City and will soon be offering my private clinics in Mumbai India.
For more information on semi-permanent make-up feel free to visit my site www.ndbeautylcinic.com where you can view my portfolio of work
Sam x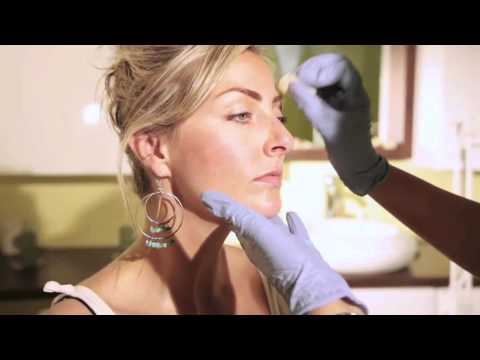 Latest News

Sleek Make Up launches Candy Collection

Posted Date : 20-05-2013 by Sam




Sleek MakeUP presents CANDY collection for summer June 5 marks the launch of Sleek MakeUP's new limited edition collection CANDY. The line features the i-Candy i-DIVINE (£7.99), a palette for eyes consisting of shades Bubble Gum, Mint Cream, Strawberry Sherbet and Apple Sour in a range of matte, shimmer and pearl finishes. BLUSH [...]

Hair News: "New clip on fish tail plait"

Posted Date : 15-05-2013 by Sam




How many of you have tried to do a fish plait in a rush? Yes so you exactly what I am talking about, I love the fish plait, however its not to be tried when in a rush as you never get it right, well not unless you cheat a little!! Hershesons, have created this [...]

Product review: Loreal's New BB cream for that flawless look.

Posted Date : 09-05-2013 by Sam




I  absolutely love Loreal's new "Nude Magique BB" cream. This little magic cream is a 5 in 1 skin beautifier which gives flawless coverage, gives even skin tone, gives a fresh and dewy glow, 24hr hydration and protects with spf 12. Pheew I said that all in one breathe lol. I am probably sounding all [...]






Beauty Archive